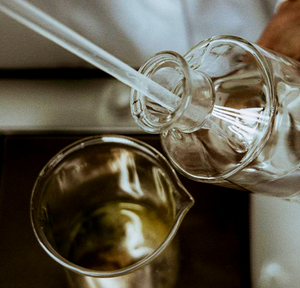 How does it work?
Step 2
Send back your bottle (Please pack it as safe as You possibly can) Once the bottle reach us we will send you a voucher code to use against any fragrance you would like us to pour.
Step 3
Wait up to 7 working days for your new perfume in your old bottle.
The Big Why?
OVER 95% OF BEAUTY PACKAGING IS THROWN OUT AFTER JUST ONE USE.
But don't worry!
Together we can change that with our Refill and Save program where you can send your empty fragrance bottles back to us, and we'll clean, sanitise & reuse them so you can enjoy the same or different fragrance in your old bottle and save money doing so!
Less Carbon
SO HOW ARE WE MAKING THIS HAPPEN?
Firstly we created all our refills in 100ml glass bottles with much higher perfume concentrations compared to most other brands. This makes them last much longer and allows you to enjoy the fragrance for longer, as the smaller the bottle more exchanges you have to do during the year and therefore larger the carbon footprint in sending and receiving the bottles.
With our refills being made from glass it makes them really easy to wash and reuse, this will minimise waste and close the loop on fragrance packaging.
RECYCLING VS REUSING
Reusing is even better than recycling because
1: saves energy by removing the processes needed to recycle and
2: minimises waste before it happens.
It's just about being creative to increase the lifespan of what already exists. For us, this program (and everything we do) is about changing the way we usually shopt and find new sustinable side of things for our customers,
so you can feel good about the choices you make.
Do you live near by our stores?
Just take your old bottle to the store and exchange your old bottle for your new perfume!